How to Find the Best Neurologist After a Car Accident
Importance of seeing a neurologist after a car accident: If you or a loved one have been in a wreck and received a neurological injury, time is of the essence. Act swiftly in finding the best neurologist after a car accident to ensure you get the care you deserve.
Do you have more injuries than just a neurological one? Sterling Medical Group is fully staffed with the best team to treat you any kind of car injury.
We have a staff that includes experienced neurosurgeons, orthopedists, and pain management specialists. Additionally, we have bi-lingual case managers whose job is to assist you with all the confusing paperwork and records that you're forced to deal with after a car wreck.
With Sterling Medical Group, you will truly have a team on your side
What is a Neurologist and a Neurosurgeon?
A neurologist is a specialist who treats injuries to (or illnesses of) and part of the central nervous system. This includes treatment of the brain, spinal cord, and secondary nerves.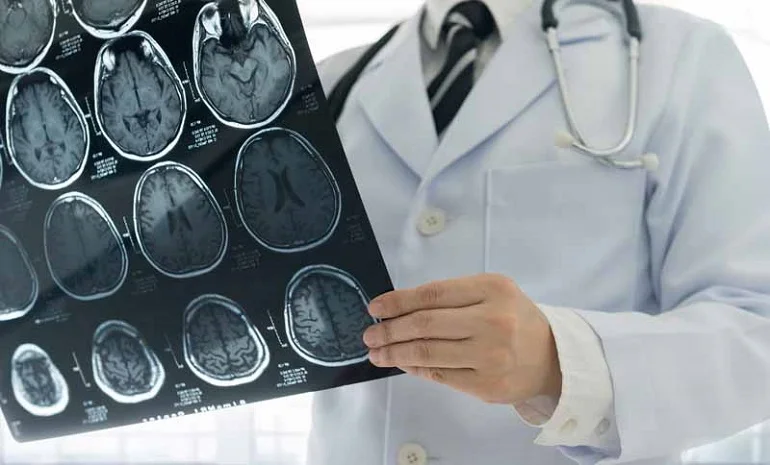 Neurologist:
To become a neurologist, a doctor must graduate from medical school, complete their one-year medical internship, and then advance into a neurology program for an additional three years. It's a long and grueling educational process. These are experts at diagnosing and non-surgical treatment of brain and nerve disorders. However, they cannot perform surgical interventions.
Neurosurgeon:
However, the path to becoming a neurosurgeon is a bit more advanced. In this case, the doctor is a medical school graduate, has completed a surgical internship for a year, then advanced to a five- to seven-year neurosurgery specialty residency.  A neurosurgeon can diagnose and offer you a full range of treatment options including neurosurgery if needed.
Why Do I Need a Neurologist After My Car Accident?
If you sustained any type of neurological injury, don't leave your care to a general practitioner. Untreated neurological injuries can lead to ongoing pain and degenerative ailments. Your symptoms often won't go away on their own. Instead, they will worsen over time.
3 most common car accident injuries that neurosurgeons treat:
This is not, at all, an all-encompassing list. No two car accidents are exactly the same, and we will treat you as an individual and set you up on a rehabilitation plan that will address your specific injuries.
What Are the Symptoms of Neurological Injury?
There are many symptoms of a neurological injury, and each of these should be treated with equal gravity. After a car wreck, don't assume that the symptoms will get better when you go home. The impact of a vehicle accident is stronger than you think, and you must seek care immediately.
Here are a few of the more common symptoms:
Inability to comprehend or retain information, forgetfulness
Feeling extremely irritated or anxious
Headaches
Ringing of the ears or hearing a humming noise
Hypersensitivity to light
Feeling dizzy, faint, or "spaced out"
Bouts of nausea or vomiting
Stiff, sore, or tender muscles—especially in the neck or back
Tingling, numb, or stinging sensations in the arms, fingers, legs or toes
No feeling in the arms, fingers, legs, or toes
Slurred or hard to understand speech patterns
Did you refuse treatment and go home after your accident? If you're now feeling any of these symptoms, they are indicators of a serious neurological issue and require immediate care.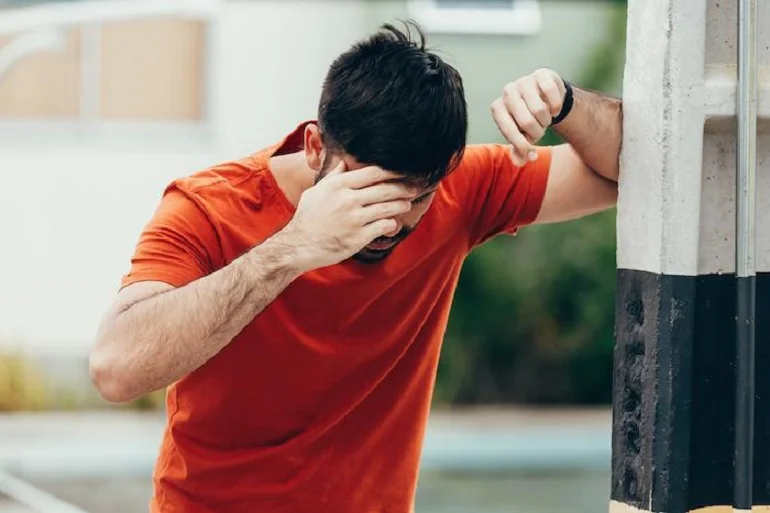 Immediate Symptoms vs Delayed Symptoms After a Car Wreck
Symptoms of an injury don't always appear right away. These variances are a result of the severity of your injury, shock after the accident, and your own tolerance for pain.
Immediate Symptoms:
When you feel the above-listed symptoms of a neurological injury right away, they are referred to as immediate symptoms. You know, at that moment, that there's something wrong. The chances are likely you will be removed from the scene of the accident for treatment immediately.
Don't let your treatment stop once you leave the emergency room. Follow up with a neurologist to get a follow-up care plan in place at the first opportunity.
Delayed Symptoms:
Other car crash victims don't realize they're injured right after the accident. Their body has kicked into high gear, and the adrenaline rush is making them unaware that they have symptoms of a neurological injury. Or, they went into shock and can't comprehend the extent of their injuries until later. These symptoms can appear any time from a few hours to a few weeks after the accident.
Once the injuries become apparent, you might not connect it right away with your accident, especially if a little time has lapsed. Once you do become symptomatic, call for help.
Pain Management After A Car Accident
Car wrecks are painful. Our doctors have extensive experience with auto accident victims and pain management after a car accident.
Naturally, they want to rehabilitate you by treating the root cause of the injury or pain. However, while you are undergoing treatment, they will supplement your care plan with pain management.
Pain Management Techniques:
Recommendation of RICE: Rest, Ice, Compression Elevation for soft tissue injuries to reduce the inflammation. In turn, you'll minimize your pain.
Prescription medications when appropriate.
Over the counter anti-inflammatory or pain medications.
Immobilization of injured area via a brace or cast.
Learn more about pain management here
How Soon After a Car Accident Should I See a Neurologist?
When you've been in a car accident, it's critical that you see a neurologist right away. Here's why.
First and foremost, patients who see a doctor right away recover from their injuries faster than those who leave the scene without treatment.
When you initially are offered the chance to get checked by a doctor, you should do it! This ensures that you don't have any major injuries hidden behind those seemingly minor symptoms. Small problems can escalate after you get home.
Another issue is that once you've declined treatment, it's difficult or even impossible, to get an insurance company to cover your injury claim or offer you a settlement for your injuries. This can leave you holding the bag for a big medical bill. It's not fair.
If you declined treatment at the scene of the wreck, call Sterling Medical Group for the soonest available appointment. The less time that lapses between your accident and treatment, the more accurately we can assess and document the extent of your injuries.
More importantly, a call to us quickly will ensure a rapid recovery from your neurological injury.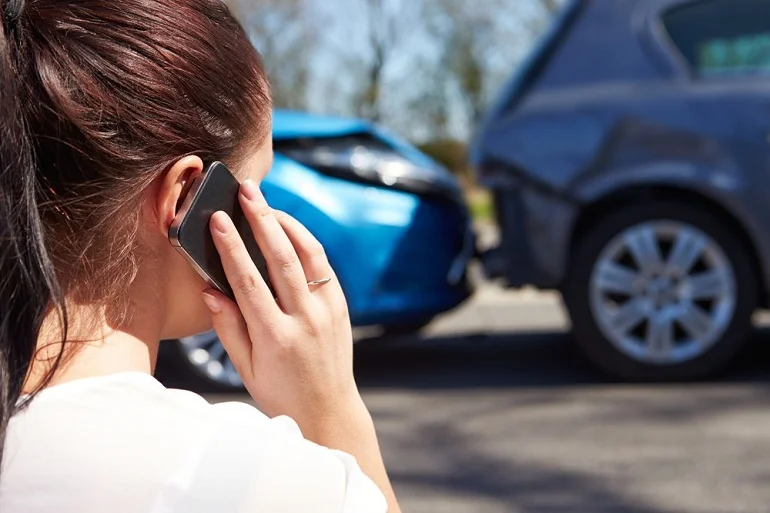 The Best Neurosurgeons in Central Florida
Sterling Medical Group has 13 locations in central Florida. Our neurosurgeons are here to help you get well after your vehicle accident. Check our map and call the location closest to you.  We are confident that we have the best neurosurgeons to treat you after your car accident.
Book your appointment today.