Should You See a Doctor After a Car Accident?
The importance of seeing a specialist doctor after a car crash: Being in a car accident is a scary and overwhelming experience, one which results in physical and emotional injuries, property damage, lost wages, and continued pain and suffering. To make matters worse, the doctors you rely on, including primary care providers, are often not set up to deal with auto accident injuries and auto insurance billing. So who do you turn to when you require treatment for injuries resulting from a car crash?
If you have been wondering what doctors you should and shouldn't see after a car accident, please read on. Also, if you or someone you love has been injured in a car accident and you're wondering how to find the right doctor, read on as well. This article explains why seeing a car accident doctor is necessary, as well as the reasons why regular doctors are not ideal to treat you in this type of situation.
Who Should I See After an Accident?
If your car crash injuries require immediate medical attention, you should always go to the emergency room. But while the ER is equipped to handle emergency situations, their medical professionals are not set up to help you deal with the aftermath. They will not be there for follow ups or to evaluate the severity of injuries after the emergency situation is over.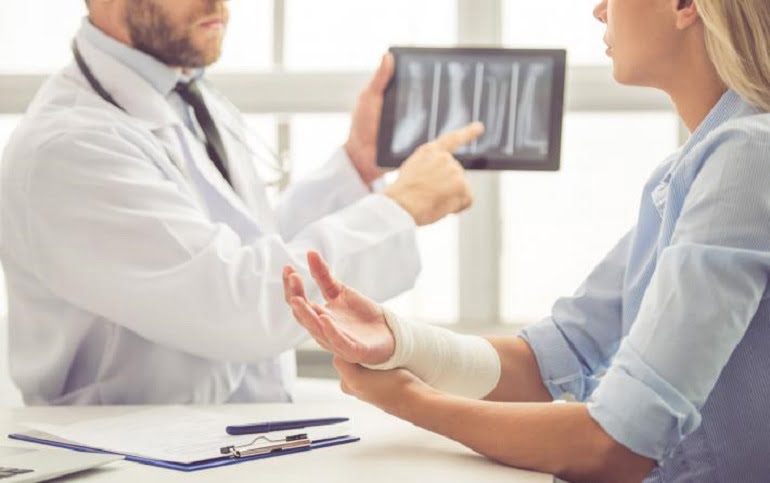 Related Links:
Orthopedic Doctor After Car Crash
|
Neurologist After Car Crash
|
Pain Management Doctor After Car Crash
Should I See My Primary Care Provider?
While it never hurts to discuss your injury with your primary care provider, you may find after calling them that they will not see you. Most primary care doctors are set up to bill health insurance, not car insurance companies. This means if they do agree to see you, you will likely have to pay. Also, most primary care doctors do not want to get involved in auto injury cases or claims which can take time away from their practices. Finally, primary care doctors treat every day medical problems and refer issues beyond this to specialists. In other words, they are not equipped to treat car accident related personal injuries—such injuries are best left to specialists.
Why You Should See a Doctor Who Specializes in Auto Accident Injury Treatment
If you are injured in a car wreck, you should see a medical doctor who specializes in auto accident injury treatment. This is true for two primary reasons: First, doctors who specialize in treating injuries resulting from a car accident are better equipped to both evaluate and treat your injuries. Second, they are better able to deal with insurance company claims, are set up to bill auto insurance companies directly, and can take care of the process for you—so you don't have to worry.
Sterling Medical Group provides specialized care in the treatment of auto accident related injuries in 13 locations throughout Central Florida. In addition to doctors who specialize in general treatment of auto accident injuries, they also have doctors which specialize in pain management, orthopedic injury, and neurosurgery—meaning all your injury needs are taken care of under the supervision of their physicians.
Patients of Sterling Medical Group receive a personalized treatment plan that is specifically designed for their needs. Also, patients receive a personal case manager who monitors their recovery program and handles records, requests, and settlement resolutions. The insurance settlement and billing process is complex, and navigating insurance requirements is not something you want to do alone. Sterling Medical Group is also bilingual.
How Soon Should I See a Doctor After a Car Crash?
It is important that you see a doctor who specializes in car accident injuries as soon as possible—not doing so could result in you paying the bills. Many states with PIP or Personal Injury Protection requirements require that you see a doctor within 14 days in order for PIP to be paid. This is why it is recommended for car wreck victims to see a doctor within 72 hours of an accident, if at all possible.
Not seeing a car accident doctor is not recommended because you don't know that issues won't arise in the future. In many cases, pain and other medical problems spring up several days or even weeks after the accident. Adrenaline from the accident can also prevent you from feeling the full extent of your injuries. You don't want to wait and then find yourself having to pay your own bills because the deadline for filling an insurance claim has passed.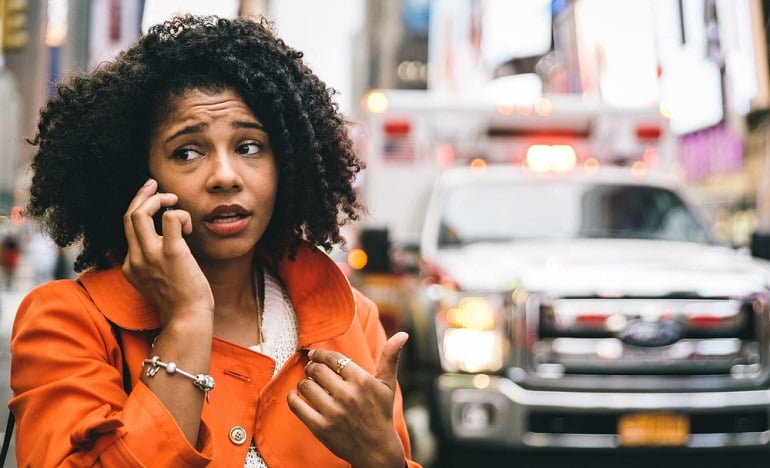 What to Say to Your Doctor After A Car Crash?
It is important that you provide your doctor with a detailed account of all of the problems you are experiencing as a result of your accident. The more information you provide, the more accurate the documentation of your claim will be, and the better care you will receive.
Tell your doctor of any previous injuries or conditions, even if they happened 20 years ago. Not doing so may result in the insurance company claiming you haven't been truthful or forthcoming. Besides, in the state of Florida, people with pre-existing conditions are entitled to more recovery, not less. After all, people who have pre-existing conditions injure more easily and often take longer to heal.
A professional car accident doctor will know how to chart and document your case in a way that meets insurance requirements and features the specific details that everyday health care providers don't know to include. Not seeing a professional car accident doctor could result in records or charts of your condition which are unspecific or incomplete, allowing an insurance company to contest the extent of your injuries.
Injured In A Car Accident? – Speak With A Doctor Today
Common car accident injuries include broken bones, soft tissue injuries, paralysis, scarring, deep cuts, neck and back pain, spinal injuries, head traumas, and whiplash. Regardless of your injuries, however, you should see a doctor who specializes in car accident treatment as soon as possible.
If you or someone you love has been injured in a car accident, call the Sterling Medical Group today. Regardless of your injuries, their medical professionals have the experience and skills to help you in your time of need.