Solutions to Relieve Acute or Chronic Pain
Acute or chronic pain can rob your life of even the simplest pleasures. Your desire to "just feel normal again", without physical pain, is something we see everyday with our patients. We know that the journey to recovery may not always be a fast, straightforward path. Each person's body and health is unique, making responsiveness to treatments vary from person to person. Unlike a pain clinic that may only treat symptoms, Sterling Medical Group has a highly trained staff of pain management doctors and physicians, working alongside neurological surgeons and orthopedic surgeons. We put together a comprehensive treatment plan to diagnose the source of your issue, relieve your pain and provide comfort during your treatment and healing process, and fix the ultimate cause of your injury or discomfort.
Click and drag the image to rotate the view
LEARN MORE ABOUT THESE COMMON INJURIES:
Rotator Cuff Shoulder Injuries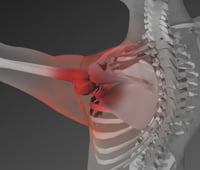 Labral (or SLAP) Tear Shoulder Injuries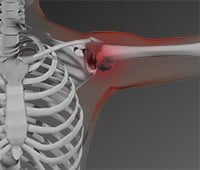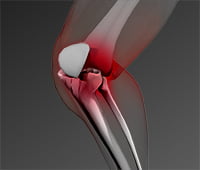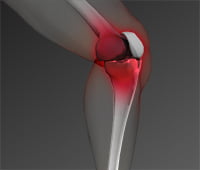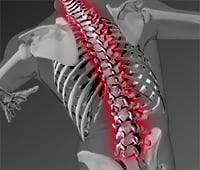 Solutions to Improve Your Quality of Life
Individualized treatment plans often include:
Physical therapy to promote strength, flexibility and healthier movement patterns.
Medication use, which can help ease pain and facilitate a return to function.
Prudent use of procedures such as spinal injections to facilitate your rehabilitation.
If necessary, timely referral to a specifically trained orthopedic surgeons or neurological surgeons for those problems not responsive to non-surgical care.
We provide pain management for a variety of medical issues, including:
Shoulder and arm pain conditions.
Neck pain or whiplash injuries.
Back pain or spinal injuries.
Knee pain or other types of joint pain.
Nerve pain.
we bring comfort and hope to those who are suffering.
Pain management and restoring normal function requires a multi-disciplinary approach. Optimizing outcomes relies on the physician's use of a full spectrum of diagnostic and non-operative treatment options to provide individualized and comprehensive pain management and functional rehabilitation programs for each patient.
Together, we'll work with you to achieve the best possible outcome for pain relief. Our office in Winter Park, FL is near I-4 and Orlando, making for convenient travel for Florida patients. Call us today to request your appointment.