Spinal Surgery & Minimally
Invasive Surgical Techniques
Chronic neck and back pain can rob your life of even the simplest pleasures. Your desire to just feel normal again, without physical pain, is a common feeling among our patients. We know that the journey to recovery may not always be a fast, straightforward path. Each person's body and health is unique, making responsiveness to treatments vary from person to person. There is no "one-size-fits-all" approach for treating neck and back injuries.
For patients whose conditions are not responsive to non-surgical care or physical therapy, Sterling Medical Group may provide a timely referral to one of our specifically trained world-class neurosurgeons. Depending on your condition, we offer various minimally invasive, non-invasive or traditional surgical options. Your doctor will analyze your medical history, current treatments, and review in detail your options and recommended course of action. It's important to us that you understand each of the various options available to you before moving forward.
Click and drag the image to rotate the view
LEARN MORE ABOUT THESE COMMON INJURIES:
Rotator Cuff Shoulder Injuries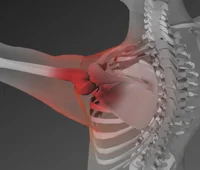 Labral (or SLAP) Tear Shoulder Injuries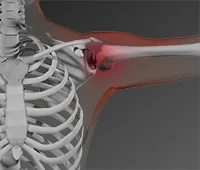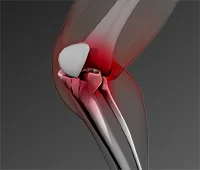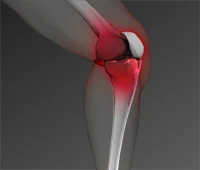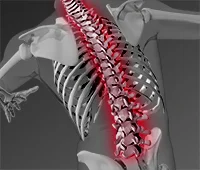 Getting You Back to a Pain-Free Life Is Our Top Goal
We use an interdisciplinary approach to diagnose, treat and care for back and neck disorders. This means that we will collaborate closely with pain management physicians and physical therapists to achieve the best outcome possible. Dr. Spurrier, a fellowship trained and board certified neurosurgeon, believes that spine surgery is only one part of what we do at Sterling Medical Group.
When and if surgery is required,
we always strive for the least invasive, most effective option to get our patients back to enjoying their lives.
Additional areas of practice include the following motion preservation techniques and technologies:
Artificial Disc Replacement.
Dynamic Stabilization.
Interbody Fusion.
Micro Discectomy.
Additional procedures to promote faster healing, fewer complications and excellent results.
For more information on surgery for shoulder, elbow, knee or ankle injuries resulting from trauma, please see our Orthopedics page. View our Pain Management page for more information on pain relief solutions.